Bletchley Park, Here I Come
The various offerings over at
Nerd Tests
are good time-wasters. Make-a-Word is deceptively simple. I have to admit, it took me a few tries to achieve the following: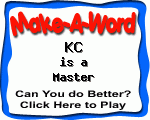 Bletchley Park, here I come.
Update: 7:54 PM -- I now have Grandmaster status.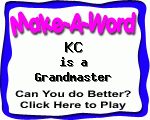 Update: 7:48 AM, 7/17/05 -- At long last!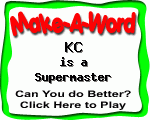 2nd Update: 9:10 AM, 7/17/05
Gonna Fly Now...